Scientists from the University of Antwerp in Belgium, the University of Hasselt in Belgium and the Delft University of Technology in the Netherlands have discovered a unique bacterium that can use electricity to power itself and deliver current over long distances through highly conductive power lines .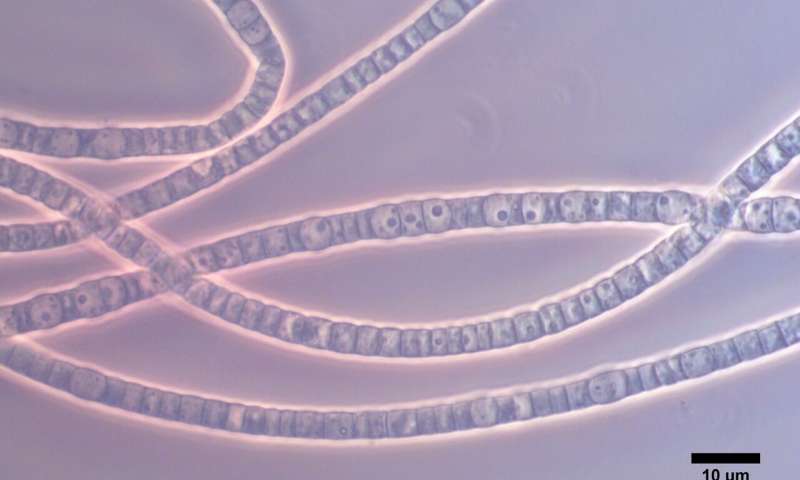 The centimeter-long bacteria from the ocean contain a network of conductive fibers that operate on a par with copper wires used to deliver electricity. Highly conductive fibers enable an entirely new connection between biology and electronics, offering promise for new materials and technologies.
This centimeter-long microbial bacteria consists of thousands of cells in a row. "These multicellular bacteria were only discovered a few years ago," explains team leader Professor Filip Meysman of the University of Antwerp. "Detailed investigations revealed that electrical currents must travel across the seafloor, and all data suggest that cable bacteria are producing and conducting these electrical currents. This electricity-based metabolism would give cables the huge advantage of being able to harvest energy from deeper." While a very intriguing idea, there is no direct evidence that cable bacteria actually conduct electricity.
New research by a multidisciplinary team of biologists, chemists and physicists has now solved the mystery. Scientists have developed a method to extract a single bacterial filament from the seafloor and attach the filament to a custom-made device with tiny electrodes. "We put a lot of effort into connecting the bacteria," explains physicist Prof. Herre van der Zant from Delft University of Technology, "but when we finally succeeded, the results were puzzling. We saw that there was a large electric current going through it. These tiny cable bacteria."
This observation raises another question: What are the conductive structures inside the bacteria that can withstand such high currents? Advanced microscopy revealed that the cell walls of cable bacteria contain a network of parallel fibers that extend along the entire length of the bacteria. "We invented a chemical procedure that sequentially removes cellular material, leaving only the fibrous structure in the end," explains team leader Meysman.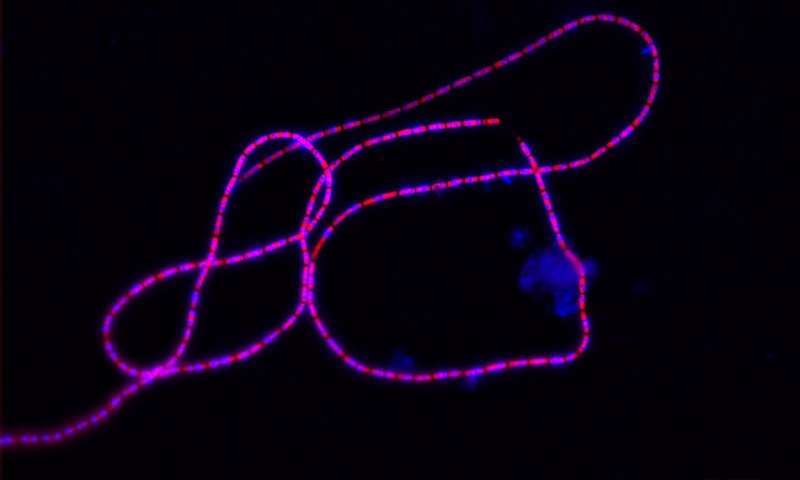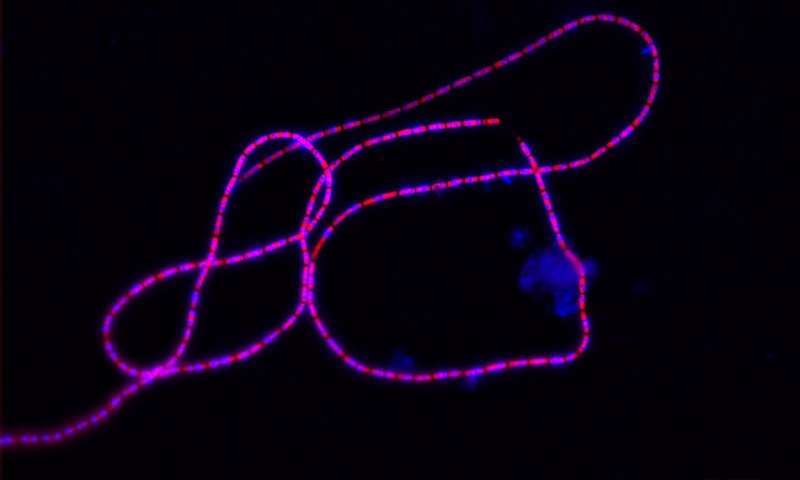 "When we put it on our electrode setup, we again saw high currents, proving that the fiber network in the cell wall is actually a conducting structure," says Professor De Wael from the University of Antwerp.
The discovery of highly conductive fibers in cable bacteria is remarkable because all known biological materials such as proteins, carbohydrates, lipids and nucleic acids are extremely poor in electrical conductivity. Thus, conductive fibers offer great opportunities for new functional materials and technologies, as the prospect of bio-based materials with excellent electrical properties may take materials science and electronics far beyond their current limitations.
"The use of biomaterials in electronic engineering is an active area of ​​research, for example, to achieve biodegradable electronics, which could reduce the problem of electronic waste and allow for more environmentally friendly consumer electronics. Or they could be applied in healthcare, where Implantable diagnostic and therapeutic devices can work for a certain time frame and then disappear through reabsorption by the body," Meysman explained. "Maybe in a few years, we'll even be able to implant them in smartphones, medical devices, etc. ."